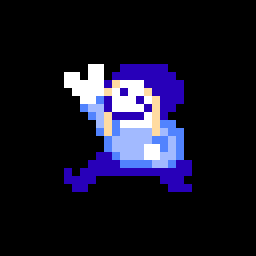 about
I'm Ondy, a solo game developer based in Michigan. I develop my games using GMS2.I really enjoy NES-era pixel art and music. I strive for my games to embrace that aesthetic without the limitations and design standards of that era. To tie it all together, I write authentic chiptune soundtracks using Famitracker.I've been learning GameMaker since 2014, and I released my first game to Steam in 2016.Currently my games are on Steam and Itch.io, but I intend to release console ports someday!
Tres-Bashers
Released 10/1/2021 - PC, macOS, Linux, Android
A monster-bashing adventure game featuring a big interconnected map full of cryptids, secrets, and more! Find 40 different monster types and whack 'em with your baseball bat!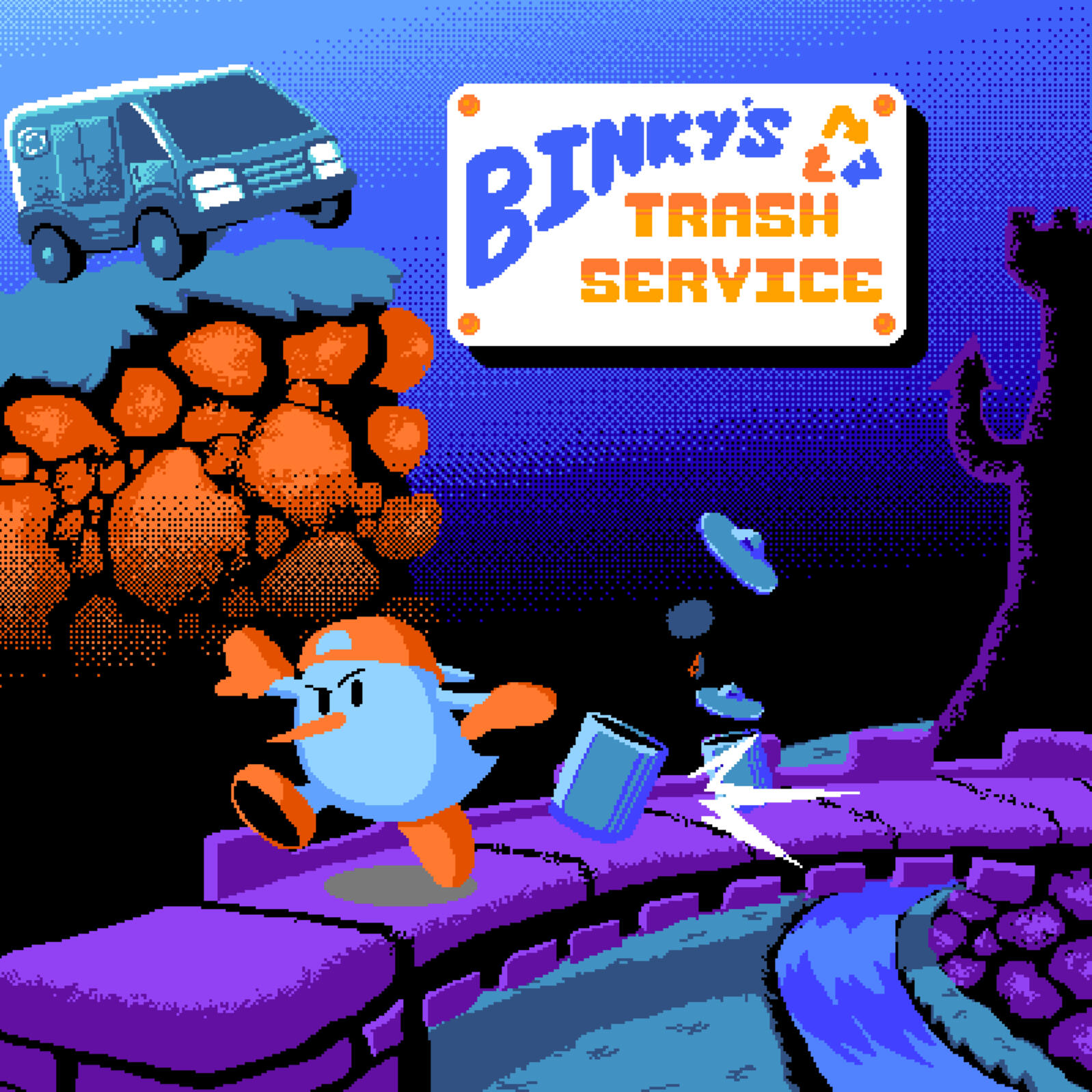 Binky's Trash Service
Released 1/16/2021 - PC, macOS, Android
A simple, floaty, speedrun-centric platformer where you operate a door-to-door garbage collection service for evil lairs. The game utilizes only three buttons (←, → & JUMP) to perform a handful of moves, such as dashing, wall jumping and back flipping. The simple controls and time trial incentives make for a fun and comfortable speedrun-friendly game.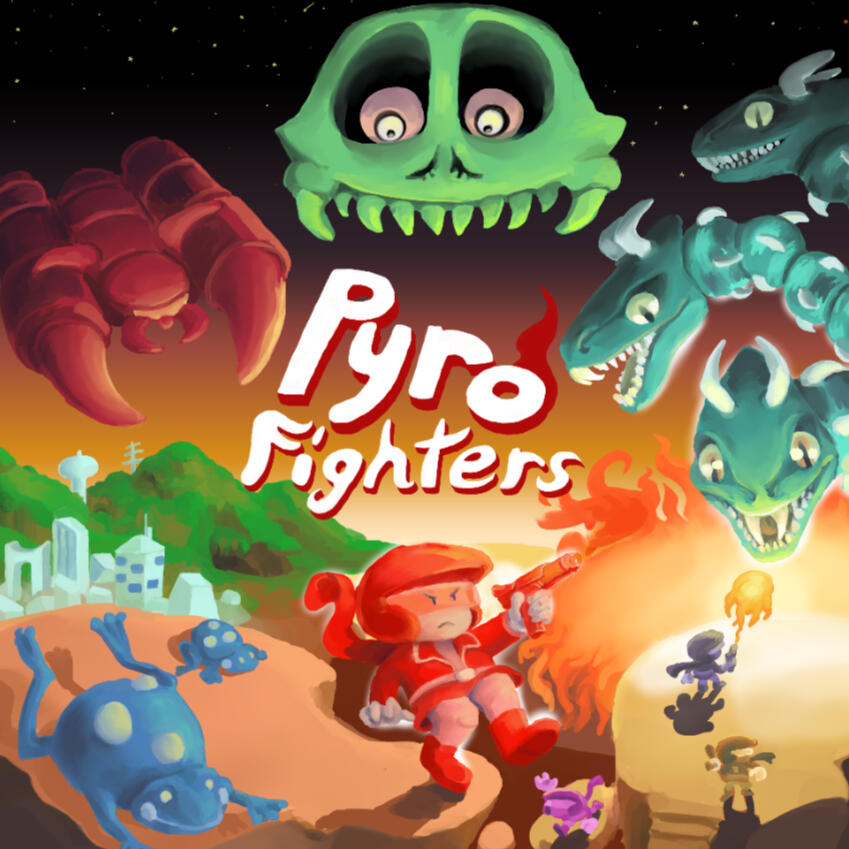 Pyro Fighters
Released 5/15/2020 - PC, macOS
A side-scrolling space shooter with low-gravity platforming physics. Use your flame gun to propel yourself in the air and fight through an alien army with up to four players.Much in the tradition of classic shmups and bullet-hells, the game loops after the last level and increases in difficulty. You can start a playthrough from any loop you have reached.
---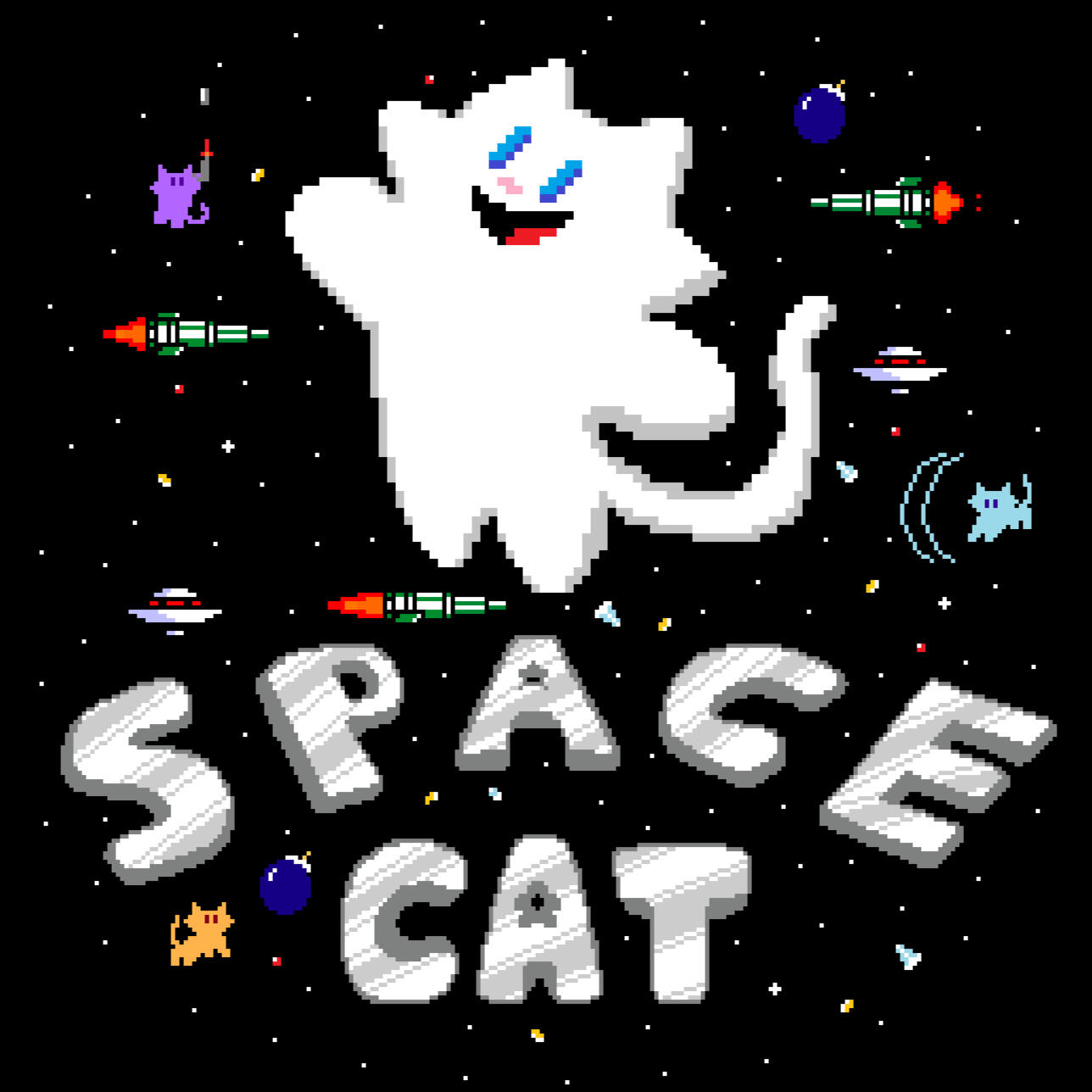 Space Cat
Released 12/2/2016 - PC, macOS
A 2D arcade-style platformer where the player must collect as much loot as possible while surviving an onslaught of missiles and bombs threatening to knock you off the stage.There is also a side-scrolling Adventure Mode, and a VS Battle Mode. Every mode in the game can be played with up to four players.